Scarf of Shadows
I don't know about you, but I am positively giddy whenever knitting or knitted items make an appearance in movies.
My knitting geek sense went into overload with the film "Sherlock Holmes: A Game of Shadows". Upon his very first appearance on-screen, Dr. Watson (Jude Law) arrives at Baker Street wearing a hand-made scarf created by his fiance Mary. Of course, Holmes takes a stab at his ole pal, calling it a "heinous thing".
I totally expected the scarf to be a one scene/joke sort of prop. Happily that wasn't the case. Watson faithfully wears it throughout about ¾ of the film. There's even a scene where he calmly stands by as Gypsies lift his personal belongings… until, that is, they grab for the scarf. Knitting geek as I am, my first reaction was, "He's defending the home-made knitwear! My kind of guy."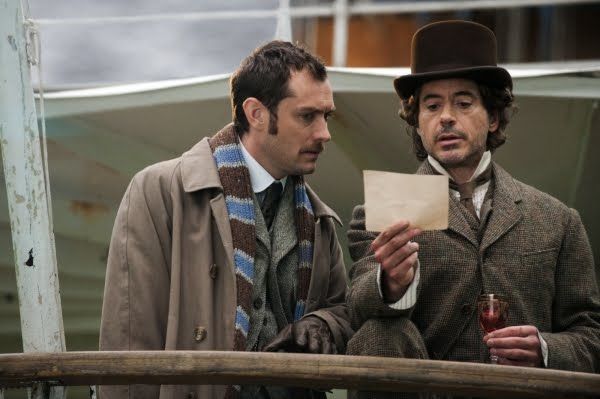 For anyone interested, there is a free Ravelry download for the "Scarf of Shadows" as some call it. There is even a thread for folks who are making it. I'm tempted myself. After all, I do have a brother-in-law for whom I haven't knitted a thing yet. May just have to remedy that this year.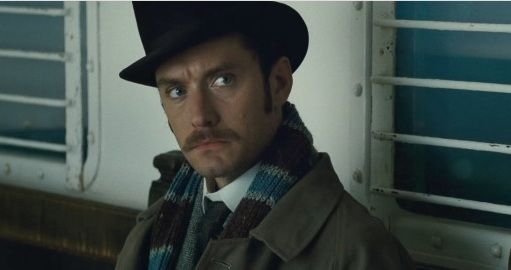 Happy knitting!