Another Quicky Baby-Knit Filled Post
The knitting efforts have been slowed down lately. A mixture of job hunting, moving into the new place, and just plain not really wanting to knit. Yes, I actually just wrote that. It happens every once in awhile, usually around this time. Makes sense I suppose; it is almost Nanowrimo time. ;)
That said, I did get a few small baby-related presents finished and sent. First for a friend's little guy, a pair of burp clothes, and a hat-n-mittens set.
Pattern:
Simple Burp Cloth
Needles:
US size 5
Yarn:
Lily Sugar and Cream
Modifications:
Quite a few actually. The pattern calls for a thin garter stitch border. Personally I prefer a thicker border to help ease the curling. Also, I like taking baby washcloth patterns and adding them in the center portion. The cloth pictured used a pattern called Studley. In order to do this, simply follow the instructions for the washcloth. Once the center design is finished,keep working the border/stockinette center until the cloth is the length you want, then create the final border. Easy!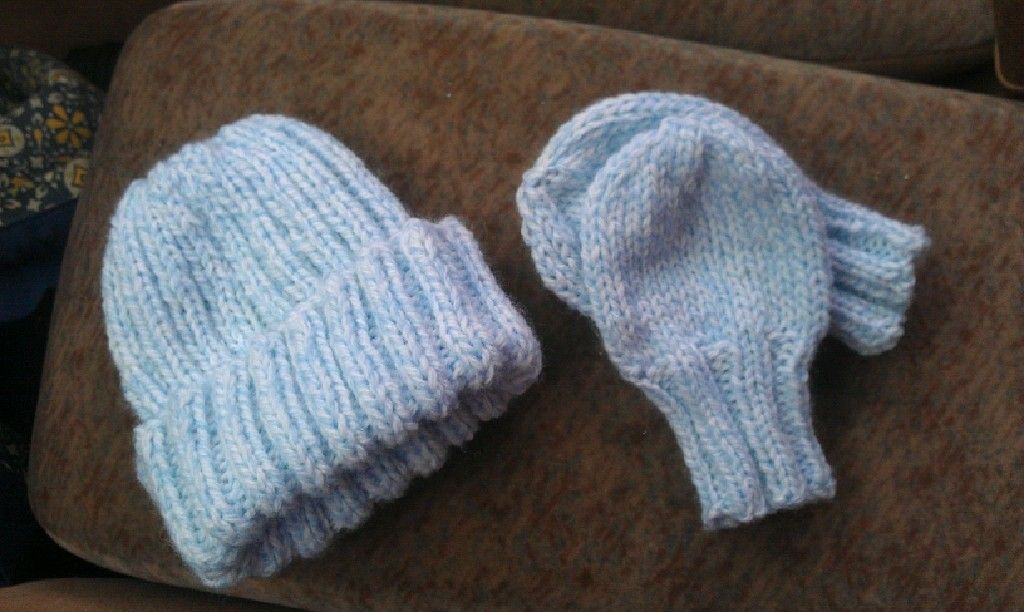 Pattern:
Wee Baby Mitts
and
Baby Blue Hat
Needles:
US size 5
Yarn:
I honestly don't recall anymore.
Modifications:
None really, aside from changing the needle size to accomidate the yarn.
Well, I enjoyed making the hat and mittens so much that I decided it was only right to make a set for Little Miss Ellie's little sibling, to be born sometime in December: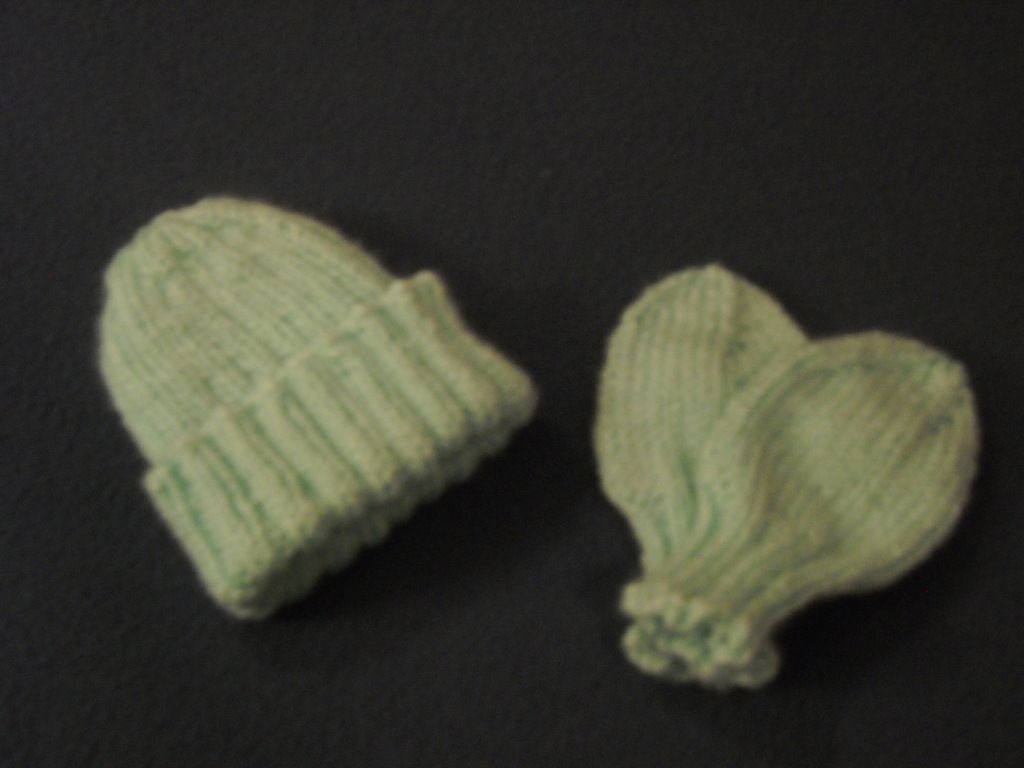 This time I used some Bernat Baby Softee in mint (at least I think it's called mint. It looks minty, anyway). No word on if baby is a boy or girl until he/she is born, so needed a nice neutral color.
So that's about it. Told ya it was gonna be quick. Happy knitting!